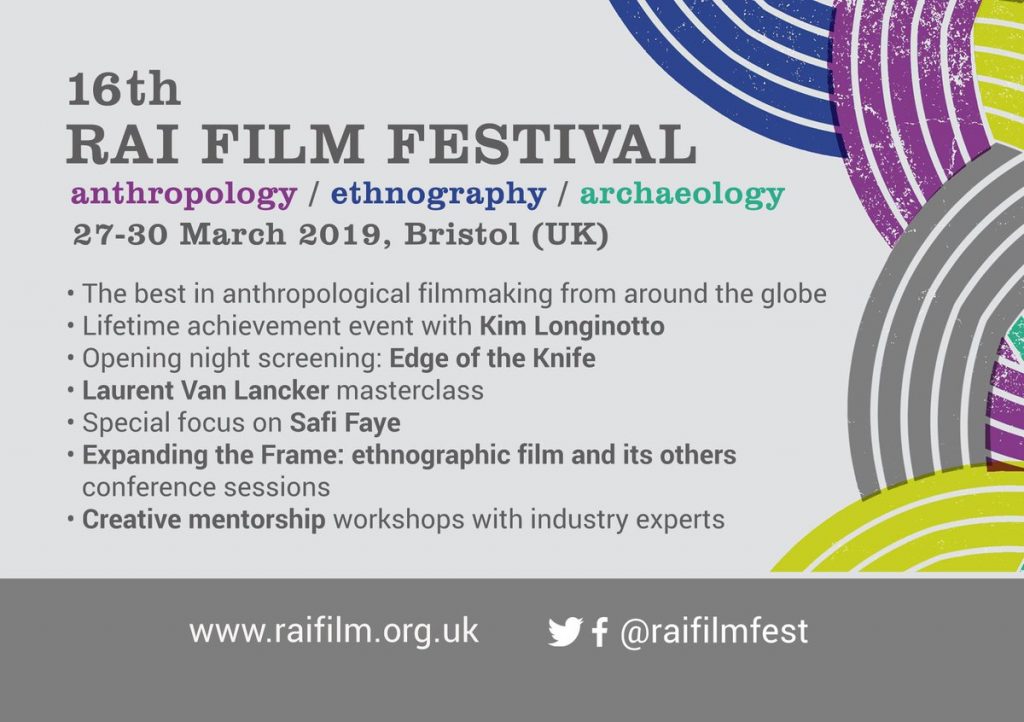 The 16th RAI Film Festival will take place 27-30 March 2019 at the Watershed in Bristol (UK). Alongside the festival, the Royal Anthropological Institute is pleased to stage an accompanying conference. The theme of the conference is Expanding the Frame: ethnographic film and its others.
Inês Ponte presentes at the panel 007, "From the Field to the Screen: Reflexive Practices and Collaborative Methods in Ethnographic Film", convened by Angélica Cabezas Pino (University of Manchester)Mattia Fumanti (University of St. Andrews)
This panel includes contributions from visual anthropologists and filmmakers of contemporary ethnographic films that explore the challenges and opportunities of collaborative and/or reflexive methods, and the limits of these practices when presenting that cinematic work to an audience.