Mobilising Archives: from photography in Southwest Angola 
to history, photography and anthropology
Combining photography with anthropology and history, Mobilising Archives is a research project that looks at Africanist archival photography from a postcolonial perspective. It focuses on the evolving concept of ethnographic photography by exploring ethnographers' field photography production and subsequent use.
The research selected three ethnographers as case studies (Carlos Estermann, António Carreira and Ruy Duarte de Carvalho), whose overall photographic production covers one same region, Southern Angola, from the 1930s to the 1990s, and one overall theme: rural people. 
Our diachronic long-term approach, from colonialism to post-coloniality, included research in both virtual and physical archives and libraries and fieldwork in Southern Angola.
This website assembles some of the findings, experiments and resources used or created in the research. 
The project was funded from February 2017 to February 2020
ADVISORS
Ricardo Roque (ICS-ULisboa)
Patricia Hayes (University of the Western Cape, South Africa)
Research Support
Ana Gandum (research assistant sep2019-feb2020)
Telma Vinhas (Project Officer ICS-ULisboa)
Institute of Social Sciences – ULisboa
Research Group Empires, Colonialism
and Postcolonial Societies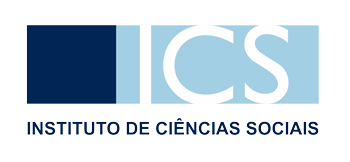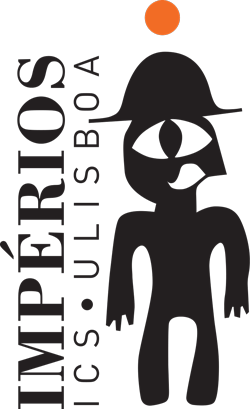 Marie Curie Individual Fellowship (747508),
European Commission
Foundation for Science and Technology (SFRH/BPD/115706/2016)

Centro de Estudos e Investigação Científica, Universidade Católica de Angola, Luanda
ISCED-Huíla, Lubango, Angola
ISPTundavala, Lubango, Angola
National Museum of Ethnology, Lisbon, Portugal
Huila's Regional Museum, Lubango, Angola
Archive of the Portuguese Branch of the 
Congregation of the Holy Spirit, Lisbon

Aurélio Gunga 
(
Dir. Provincial Cultura, Namibe)
Carlos Ribeiro(ISPTundavala)
Carmen Rosa (MNEtnologia)
Euracema Major (Dir. Provincial Cultura, Namibe)

Eva Carvalho
Fernanda Lages (Herbário/ISCED Huíla)
Helder Bahu (ISCED-Huíla)
Pe. João Mónico (APbCHS)
José Luis Mateus Alexandre (ISCED-Huíla)
Luhuna Carvalho
Manuel Alves da Rocha (CEIC-UCA)
Marcelina Gomes (Dir. Provincial Cultura, Huíla)
Margarida Ventura (ISPTundavala)
Margarida Teixeira(CEIC-UCA)
Nidia Klein (Centro Cultural Brasil-Angola)
Paulo Costa (MNEtnologia)
Rute Magalhães
Soraia Santos (Museu Regional da Huíla)
Adriano Gomes
Alberto Cardoso
Alfredo Caldeira
Ana Botas
Armando António
Pe. Artur
Branca Moriés
Irmão Cassinda
Claúdia Oliveira
Cristina Rodrigues
Eduarda Victória Pereira

Eduardo (Dudas)
Elizabeth Edwards

Emanuel Pacheco
Félix
Filipa Lowndes Vicente
Filipe Rocha
Gaspar Madeira
Heike Behrend
Isildo Martins
Janaina Gonçalves
Joana Fraga
João Ana
João Ferreira
João Francisco
José Luis Mendonça
Pe. Zé Maria
Luis Moreno
Luis Pedro
Luisa Almeida
Marcelina Hiange
Marcelo Cândido
Maria José Lobo Antunes
Mariana Liz
Margarida Silva
Marta Lança

Matteo Tonini
Milciades Chicomo
Nuno Barreto
Orlando Pacheco

Patricia Pedro
Patricia Scalco

Pedro Figueiredo Neto
Petra Tjitske Kalshoven
Ricardo Moreira
Rita Almeida de Carvalho
Rosa Melo
Rosa Pacheco
Rui Lopes
Telmo António
Teresa Barros
Valter Chissingui
Village of Katuwo
Virgilio Victória Pereira
Further information: Inês Ponte, ineslponte[a]gmail.com